Report of the Independent Review of NHS Hospital Food
The implementation of digital food menus forms a key part of recommendations from an independent review of hospital food, published on October 26th 2020.
The review, led by Great British Bake Off star Prue Leith, was launched after a deadly outbreak of listeriosis in hospitals was linked to pre-packaged sandwiches and salads, and sets out ways to prioritise food safety and provide healthier meals across NHS hospitals.
"Food is not only important to health, but to morale. Hospital mealtimes should be a moment of enjoyment and a pleasure to serve. They should inspire staff, patients and visitors to eat well at home."

Prue Leith, NHS Hospital Food review lead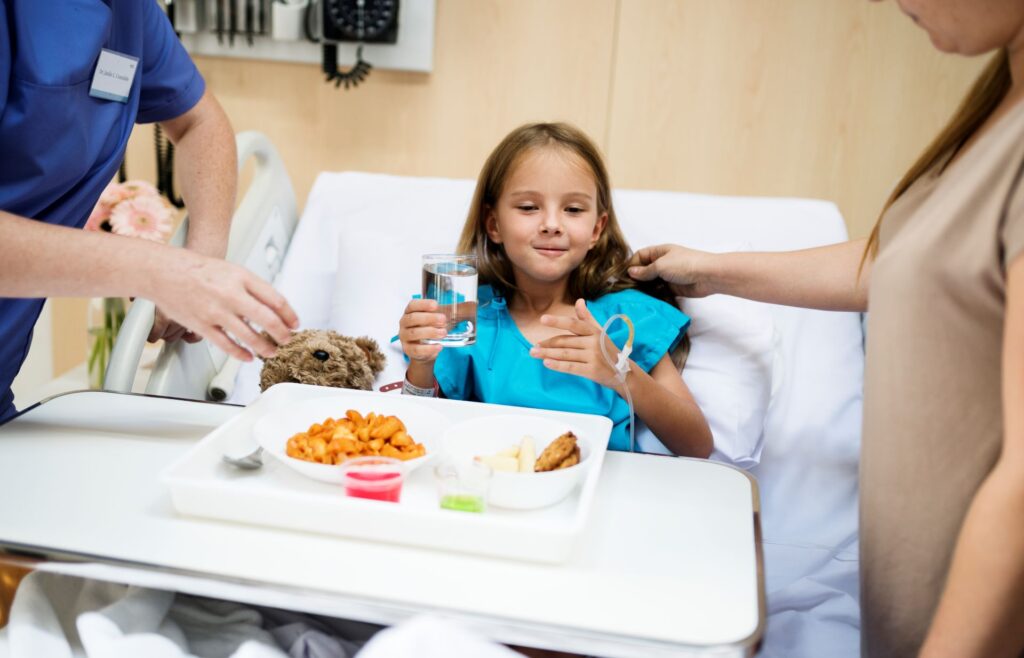 The review sets out 8 key recommendations, the fifth of which covering the role of technology and implementation of digital meal ordering systems.
The below can be found in Chapter 5, 'Making it easy,' and forms the basis for key recommendation 5, Technology:
What 'good' looks like
We have seen hospitals using electronic menus to tailor offerings to individuals, improve choice, save staff time and reduce plate waste. One hospital in the Netherlands uses technology to record patients' dietary needs on admission to hospital, and then tailors their menus to the individual – only showing patients choices that are appropriate for them.

Chapter 5. Making It Easy. Report of the Independent Review of NHS Hospital Food.
Key recommendation: technology
In a number of hospitals, digital solutions are helping healthcare teams to collate food choices, manage allergies and diets, and minimise waste.
Every hospital to implement a digital meal ordering system by 2022, leading to:
a) Safe ordering, mapping to patients' care plans
b) Menu offers tailored to patients' dietary needs and personal preferences
c) Minimum time between ordering and meal service
d) Reduction in waste
How can Airwave help?
As part of its patient entertainment system platform, Airwave can implement digital menus and food ordering systems of various degrees of complexity, ranging from a simple QR link to an online menu, to a fully integrated, HL7 compliant system, linking the patient admission system (PAS) to an e-catering platform. This enables a property to integrate digital menus with a patient's medical record (and dietary needs).
The nature of this technology doesn't lend itself to a plug and play or an out the box solution, so with this in mind, give us a call to find out more!