MY

CARE

TV

is a powerful patient entertainment system that's

EASY

to use for the patient, and

EASY

to implement for the provider.
Designed on a modular platform, MYCARE TV can be easily customised and adapted to suit the provider's needs and preferences.
MYCARE TV is a cloud-based, SaaS (software as a service) management platform for digital surfaces, designed specifically for use in the healthcare industry.
Built on a modular platform, MYCARE TV allows the provider to fully customise a feature set to suit each specific situation.
Accessible via a customisable user interface, MYCARE TV provides a host of entertainment, education, and information services, whilst supporting healthcare professionals with workflow and operational efficiencies.
MYCARE TV seamlessly integrates with a range of delivery platforms – including smart TVs, tablets and BYOD solutions. Designed to reduce installation time and cost, the solution connects with both wired and wireless network infrastructure, and provides a robust platform for future development, feature releases and upgrades.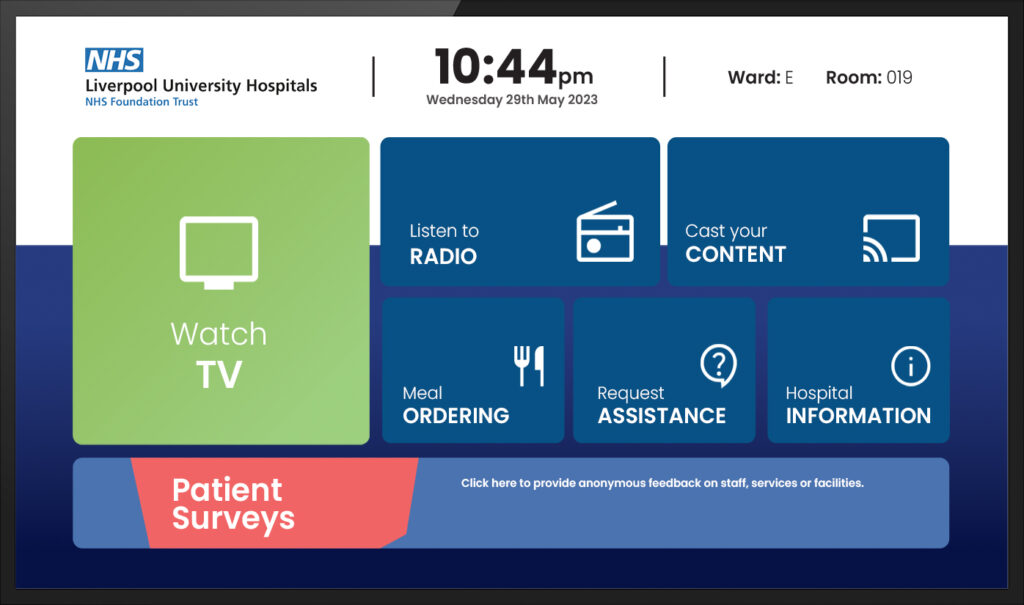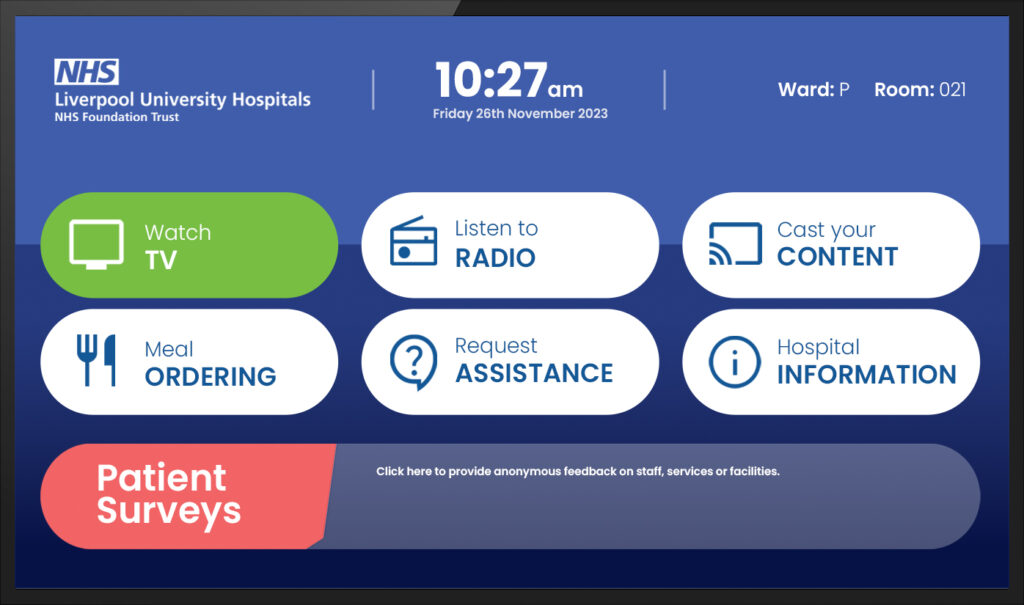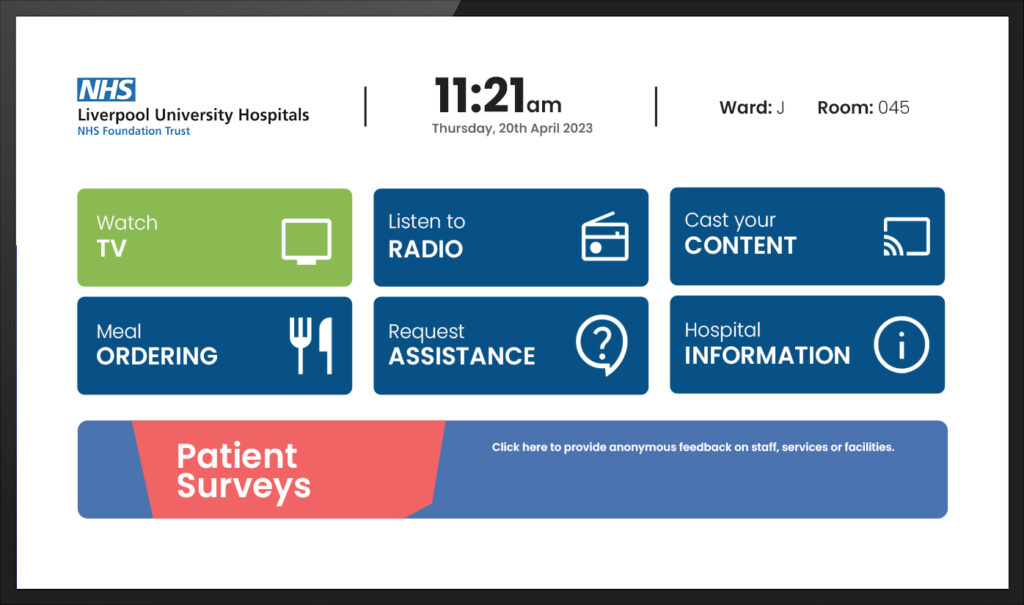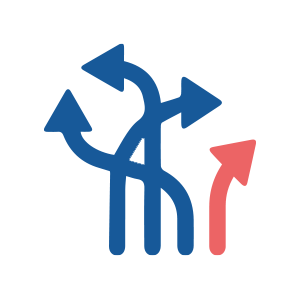 FLEXIBLE
MYCARE TV's modular platform allows the provider to choose from a menu of features, enabling the future introduction of additional modules. This reduces capital outlay and adds scope to augment the system in line with technology developments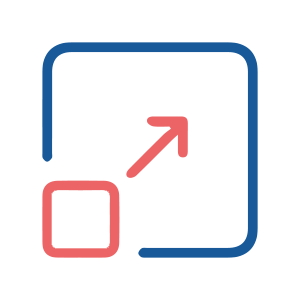 SCALABLE
MYCARE TV is cloudbased and easily replicated or scaled, across one or multiple sites (it can also be implemented within a partner facility via a WAN).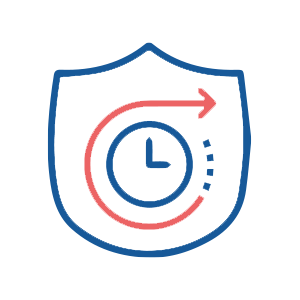 FUTURE-PROOF
Software and features can be remotely upgraded, and new features introduced, reducing the risk of technical obsolescence.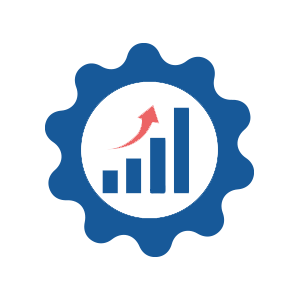 EFFICIENT
MYCARE TV offers significant ROI potential via operational efficiencies, and additional revenue streams (such as advertising, premium content etc).
EASY
MYCARE TV is built upon ease-of-use as a guiding principle, offering intuitive access for the patient, and ease of implementation, maintenance & upgrade for the provider.