Simple, powerful healthcare TV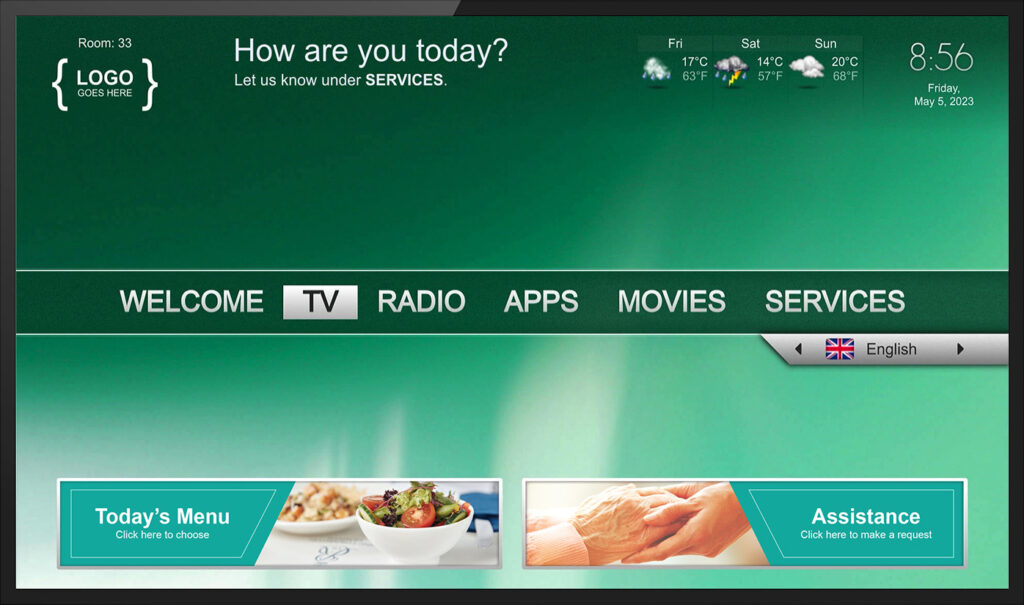 Smarten up your TV System
Mediagate adds SMART TV functionality and additional features to non-smart displays or Android TV platforms.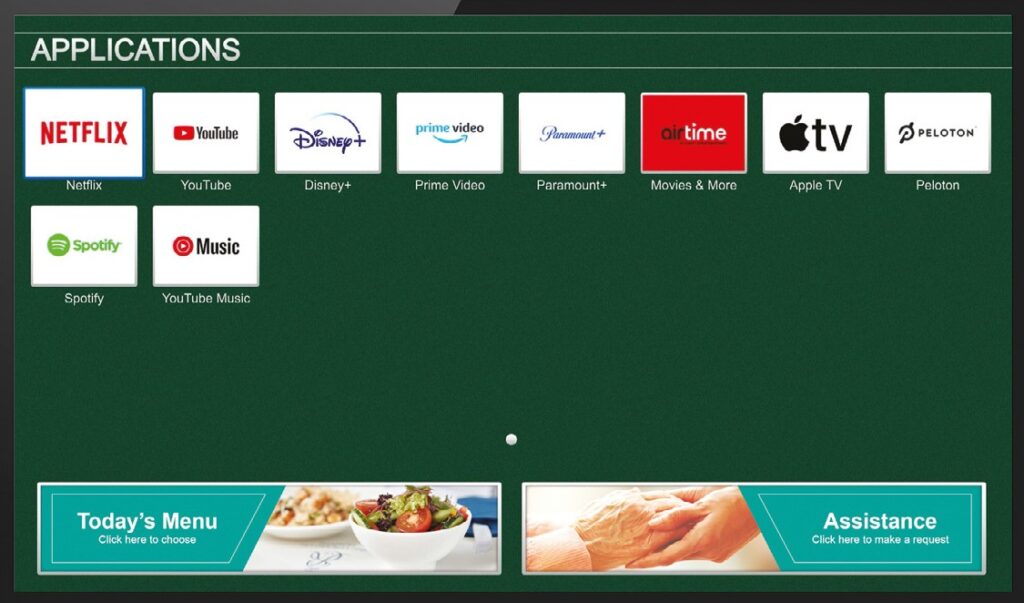 Mediagate runs on any new or existing Android TV (Google TV), and can be integrated with all other TVs via a small footprint set-top box, securely connected to the TV's HDMI port.
The software turns the TV into an interactive entertainment system, offering a home-from-home TV experience, with the additional features, services and security of a healthcare TV.
The system is cloud-based, providing a centrally managed and fully customisable interactive graphical user interface.