Delivering entertainment services and operational efficiency through technology.
Airwave's TV entertainment platforms provide a user-friendly, fully customisable system for healthcare properties.
Our platforms offer an integrated solution for television & radio, telephony and internet services, and are built in accordance with three key principles:
1. Engage the patient via a collection of entertainment services, accessible by all ages and demographics.
2. Aid operational efficiency by digitising tasks and reducing burden on healthcare practitioners.
3. Reduce costs via improved operational efficiency and the provision of extra revenue streams.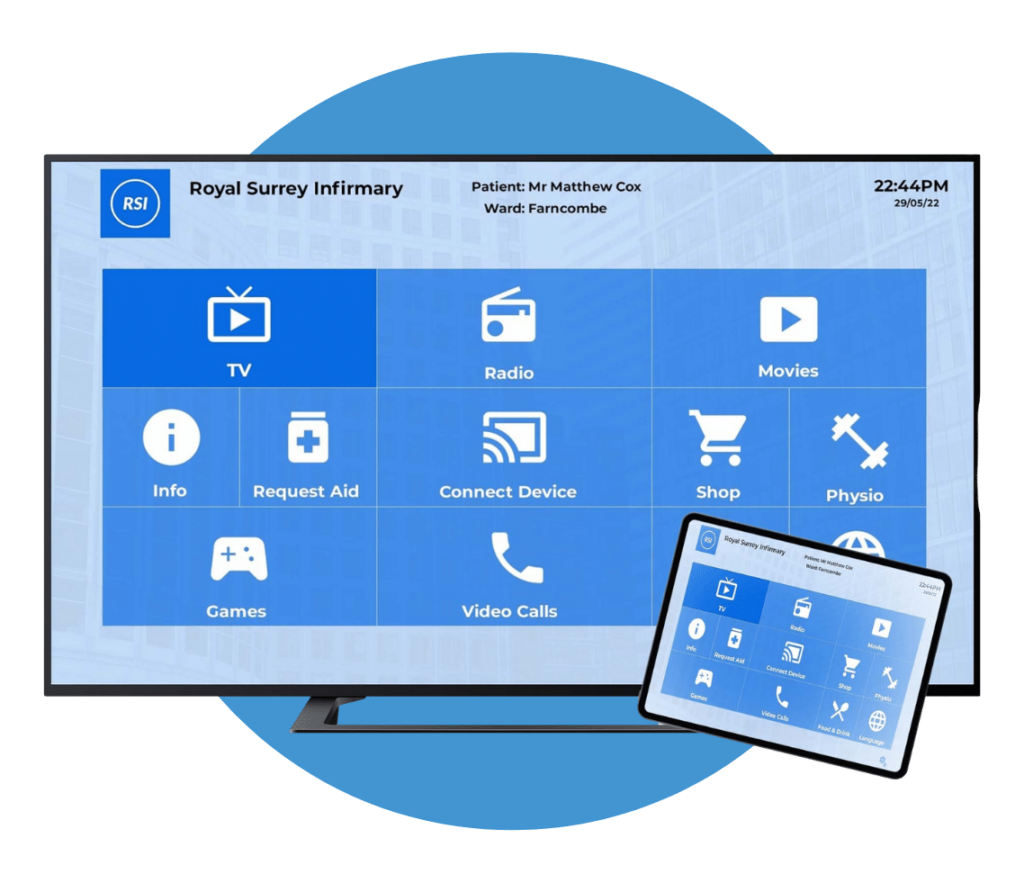 Why Patient Entertainment Systems?
Patient entertaiment systems can be delivered to a bedside TV, touchscreen terminal or via a patient's own smart device.
This BYOD (bring your own device) driven technology offers a home-from-home experience in the healthcare environment, empowering and engaging patients, whilst offering a cost-effective solution for the property.
Patients can access content directly from their own device, or use casting technology, such as Google Chromecast, to cast content from a portable device, to a bedside TV.
BYOD technology has revolutionised the patient entertainment system, however Airwave recognise that a large number of patients don't know have the knowledge or inclination to use it. Our systems our designed with EVERY patient in mind, not just those that are tech savvy.
For properties looking to enrich their guest's stay, Airwave are uniquely placed to offer a one stop, end-to-end content service.
Utilising our partnership with Sky and content specialists and sister company Techlive International, we have agreements in place to supply Sky TV and the latest Hollywood movies with multi-language support, award winning TV features.
Content options include: