Airwave has extensive experience in the delivery and integration of display-based technology systems into private and NHS hospitals, with a presence in hundreds of healthcare locations across the United Kingdom. Our portfolio of products and services enables hospitals to deliver a better patient experience, whilst also offering healthcare professionals access to information, such as electronic patient records, via bedside terminals. Although the specific technology requirements of each hospital differ, a number of common factors exist: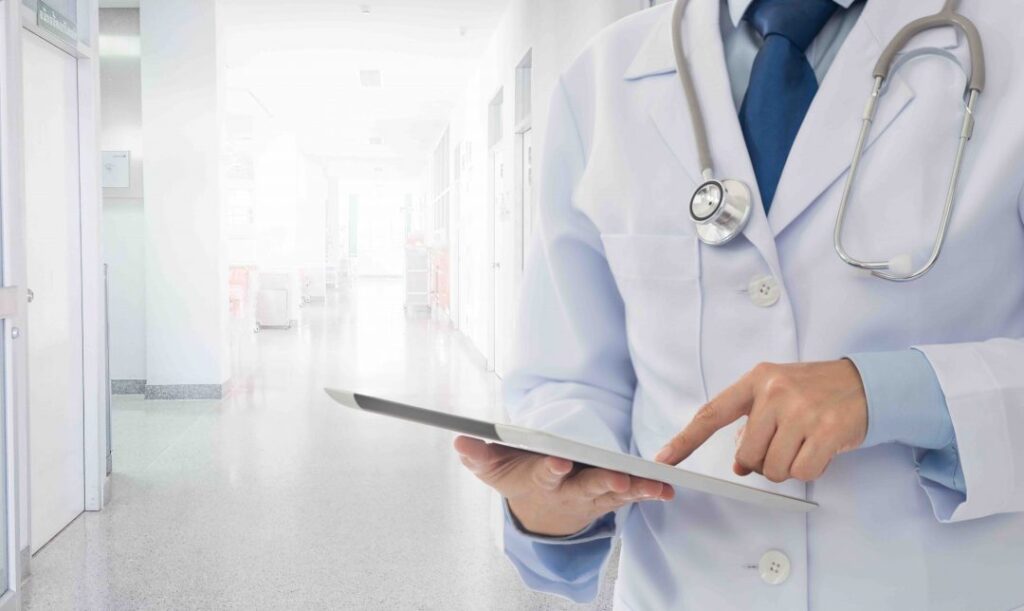 Hospital Display Technology - Common Factors
INTEGRATION OF SYSTEMS AND PLATFORMS TO DELIVER SERVICE EFFICIENCIES
As technology evolves, systems become more powerful and multi-faceted, enabling different functions to be carried out on the same platform and facilitating the "paperless environment".
Airwave's technologies marry entertainment services with information/communication technology, such as the storage of electronic patient records on healthcare displays.
THE CAPTIVE AUDIENCE
Overnight and long-term patients are typically bed-bound and requiring means to pass the time.
Airwave provide a number of bedside options, from simple Freeview television systems to interactive, SMART TV solutions providing catch-up TV, cast your own content and internet browsing technology.
INFECTION CONTROL
It is estimated that 300,000 patients a year in England acquire a healthcare-associated infection as a result of their stay in a hospital. Each infection creates additional use of hospital resources and endangers the safety of patients.
Airwave's product portfolio includes anti-microbrial housing, wipe-clean remote controls and healthcare specific casing designs, facilitating cleaning and preventing the build-up of germs and bacteria.
MULTI-BED WARDS
Multiple patients watching TVs concurrently can create a considerable disturbance for those trying to recuperate or sleep whilst remote control interference can also prove problematic in multi-TV environments.
Airwave's inventory includes low-cost disposable headphones, replaceable headphone sponges and "multi-code" remote controls that can be assigned different codes to avoid interference between TVs.